OUR SEARCHES:
Civil Litigation
Criminal Filings
D.M.V. Reports
Vehicle Ownership
Fictitious Businesses
UCC-1 Filings
Property Ownership
Civil Judgements
Prior Employment
WCAB Filings
Corporate Filings
Tax Liens
Sales Tax Permits
Divorce Filings
Bankruptcy Filings
Credit Reports
Marriage Certificates
Autopsy Protocols
Police Reports
Accident Reports
Deposition Transcripts
Missing Witnesses
Expert Witnesses
Doe Defendants
Inmate Records
Medical Records
Death Records
(Nationwide)
Try us today for only $35.00 for a single search! Or a Background Search for as little as $200.00. Call 1-800-523-0205.
Welcome to Litigation Archives
Litigation Archives, located in Lake Forest, California, now has a presence on the World Wide Web. Litigation Archives provides investigative and research services for some of the largest companies in the world. Our partial client list: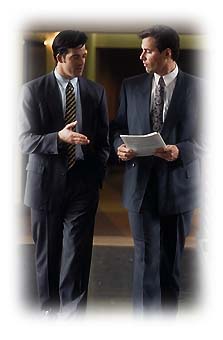 Aetna Casualty
Bragg, Short & Serota
Colonial Penn Insurance
Metropolitan Stevedore Company
Chubb Insurance
State Farm Insurance
Pacific National Insurance
State Compensation Insurance Fund
CNA Insurance
Travelers Insurance
Farmers Insurance
Dart Transit Company
Hood Corporation
Federal Insurance
Fleetline, Inc.
Chase, Rotchford, Drukker & Bogust
Axia Services
Worthe, Shaver & Hansen
Samuelson, Gonzalez, Valenzuela & Sorkow
"Reliability is Our Main Concern!"

Founding president Mike Madigan created Litigation Archives as a unique enterprise dedicated to providing critical information in a timely manner. Our expert staff carries out the most extensive of searches with the utmost reliability and greatest confidentiality. Whatever your needs, you may be assured that we produce real results that you can count on. We are of course, fully licensed and insured!

Investigative and research services that once took months to perform can now be done in as little as one hour! Once considered too expensive and complicated for the general public to access, these services are now a phone call away! Try our single search for only $35.00, or call us for a California or Nevada background search for as little as $200! Call 1-800-523-0205 or e-mail us at litarch@eliteweb.com

Fill out our Information Form with as much information as you have, and we will contact you to discuss the specifics of you case.